In this article titled how to create a cryptocurrency business plan in Nigeria, we are going to teach you how you can create a succinct business plan for your cryptocurrency business here in Nigeria.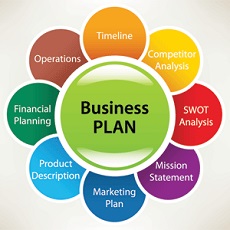 Starting a cryptocurrency business in Nigeria could be complex due to government attitude toward cryptocurrency in the country. Below is a warning to the general public issued by Nigeria Deposit Insurance Corporation (NDIC);
The Nigerian Deposit Insurance Corporation NDIC issued a warning to citizens of the country about the risks of using cryptocurrencies due to the fact that the Central Bank of Nigeria (CBN) does not recognize their legitimacy, reports the Business Post Nigeria news portal. As the newspaper notes, this is the repeated warning from government agencies directed against the use of cryptocurrency trading in Nigeria. Previously, various government agencies have repeatedly made similar statements against the new form of money.
Irrespective of all these challenging factors, it should not act as hindrance to discourage you from pursuing your dream business. Before you start a cryptocurrency business in Nigeria, you need to create a clear business plan to direct you and to eliminate possible avoidable mistakes.
Below are detailed components of a cryptocurrency business plan and how to create yours
Executive Summary
This is the first section of your business plan; it contains the summary of what the business is to look like and possibly other vital information in a summarized manner. A well written executive summary will not only simplify the complexity of your intended business but will also attract investors as most people may not have the time to read other detailed part of your business plan.
We advise you to employ the services of professionals, make research and gather your result from reliable sources. Don't get carried away by imaginations and instincts, rather take your time to gather factual figures and data.
The last but not the least, make your executive summary as succinct as possible. Avoid the use of too many grammars that may not be necessary.
Company Description
Brief explanation of your cryptocurrency company, the aspect of cryptocurrency business you intend to venture into, your goals, vision and mission, expected company staffs, possible worth of the company, your intended customer audience, the services you intend to offer and products to intend to sell. Make the company description as detailed as possible and also capitalized on the company strength, but also speak a little on her weakness and possible losses she is likely to encounter so that your investors will know what they should be expecting. Most importantly, don't be afraid to mention figures in matters of finance.
Market Analysis
This is also an important part of your business plan. It contains data gotten from market survey you have done on the possibility of the success of your business. Market analysis also contain your customer's information's such their income level, class in the society and etc.
Competitive Analysis
Every business has a competitor or competitors. Having information's about them gives you upper hand and put you a step ahead to success. You need to run research on market competitiveness of cryptocurrency trade business in Nigeria.
Breakdown of Your Products and Services
This includes the type of cryptocurrency trading or coins you intend to venture into.
Marketing Plan
Your plans on how you intend to get people to know what you are into, how you intend to create awareness in the Nigeria crypto market, advertisement strategies and so on.
Source of Funding
Funding is the most important part of every business planning, questions like;
How do I intend to raise fund?
How much do I currently have at hand?
Are my expecting any financial support from anybody, and do I have any financial backup incase the worst happen in the future?
All these questions above must be thoroughly examined and answered in the business plan.
Also read up how to trade cryptocurrency in Nigeria